Shopping Cart
Your Cart is Empty
There was an error with PayPal
Click here to try again
Thank you for your business!
You should be receiving an order confirmation from Paypal shortly.
Exit Shopping Cart
Everyone has a gift, here you can choose to develop yours!
Workshops are always hands on learning, full of insights, create a special bond, with plenty of laughter, love and life! Each one encourages, intuitive development, self-empowerment and active participation in your life!
Gloria is a knowledgeable, patient and encouraging teacher. Working with Gloria has given me the confidence to believe in myself and to trust my intuition. She has been supportive, complimentary and helpful in seeing things in different ways. She inspires me to improve my reading skills and to provide a service that is professional, honest and uplifting, just as she is. I don't think I could have gotten as far as I have without her support and encouragement. I am very thankful to have had the opportunity to learn from her. – Vicki S.
Nuts & Bolts of Intuitive Tarot for Beginners
August 25th, 2018
10am - 6pm
@ Epiphanies, 215 East Ridge Rd. Rochester, NY 14621
Unlock the secret of intuitive tarot!
Step by step hands on learning! Release your inhibitions to interpret the symbolism of the tarot cards!
Including; how to get in tune, how to dive into interpretation even if you have no knowledge of the cards, tips to help you develop your skill level further and much more! This workshop is jam packed with hands on learning activities that are designed to bring you to an understanding of how it works and how you can tap into it.
Before this workshop is over you will have experienced the magic of Intuitive Tarot Reading first hand, ready to practice with your friends, family and yourself!!!
After taking this class people have said:
"I don't have to use my books anymore! I reached my goal! Thank you Gloria!" Bonnie F.
"This was Awesome! My favorite part was reading the cards utilizing intuitiveness!" Barbara M.
"I loved this whole class. It started out good and just kept getting better! Time went so fast." Diane S.
"This was easy and enjoyable. Answered some life question I had and helped pull the intuition out of me." Thomas S.
"Gloria presents the information in a friendly fun way. You learn so much without even realizing that you are learning. Great class & worth the drive!" - Ruth S.
"I gave myself a gift yesterday and took the Nuts & Bolts: Intuitive Tarot for Beginners class taught by Gloria Thayer. In a word...AWESOME!!!!!! Gloria is amazingly knowledgeable and has a wonderful way of encouraging you to trust your intuition. No pressure to perform, just fun & sharing ideas. Highly recommend it to anyone interested!" Linda G., Rochester, NY
There will be a Q&A lunch at a nearby diner if you would like to join during break. Your lunch is not included in the price of the class.
$125 contact me to register, $75 deposit in advance to save your space
Bring your own tarot cards and a journal
Call or stop by to reserve your space 585.270.8013
COMING SOON!
SELF-EMPOWERMENT JOURNEYING WORKSHOPS!
The Self-Empowerment series is designed to give you a new focus each month for self empowerment and growth. Giving you the time, space and focus that you can use for learning new ways to do such things as building your strengths, feeding your spirit, creating your life as a masterpiece, awakening the hidden selves and more. Each workshop is designed with hands on activities, group efforts, and individualized follow up on your own. Each workshop has an individual format but also support each other as time goes on. Each teaches you a layout for future reference that you can use for more individualized efforts as you feel the need.
I designed these as an answer to the day in day out repetitive, living on automatic rather than on purpose lifestyle. For those people that desire to awaken from within, to focus on their needs rather than getting lost in automatic. Each workshop is a chance to focus on yourself and your power in creating your life. They are not the be all, end all but a step on the path of enlightenment. You will need a journal.
SEE FIRST HAND WHAT THE TAROT IS ALL ABOUT
How does one tap into intuitive tarot? What good can come from a tarot reading? How can tarot be used as a life tool?
This demonstration will show how the tarot works. See how you can reach into yourself for intuitive tarot interpretation and what sort of insights tarot has to offer you on life issues. Everyone who participates walks away with insight into their lives that is derived from intuitive tarot.
Always hands on learning with laughter and love!
Tarot for Transformation - 7 week tarot journaling workshop series
This is a tarot journaling workshop series to show you a method where you can use tarot to help you transform an aspect of yourself or your life that you want to change. We will meet once a week for 7 weeks and explore a variety of hands-on transformation tarot exercises and journaling opportunities! This will give you the chance to put to rest some troubling aspects while discovering dormant qualities that are ready to escape their lock and key! There are only 8 spaces available so take advantage of this chance to explore the depth and beauty that is you!!!
What would you like to transform in your life? Your career/job, self-esteem, relationships, love, health, self-doubt, old belief systems, bad habits? How could the change you desire impact your life, your happiness, your relationships, your personal gratification? What ever you would like to change this workshop series will help you to look at it more clearly and set new ideas and understandings into motion in your life. It will help you to open to the possibilities that you carry inside and access them. You know they are there, what holds you back? Find out how to address those stumbling blocks now!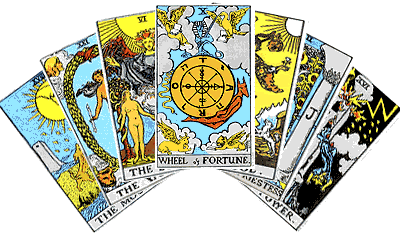 Each week we will participate in group explorations that are designed for you to...
Week 1. Expose and dismantle life patterns that are barriers to your desired transformation
Week 2. Come to a deeper understanding of the issue while discovering a new element for your desired outcome
Week 3. Look at what is no longer needed and let it go
Week 4. Integrate your discoveries
Week 5. Find an inspirational spark
Week 6. Discover ways to purify any residual static energy
Week 7. Stand in your new embodiment!
No experience needed!
Please bring your own tarot deck and journal each week. A $100 deposit is required to hold your spot and the remaining balance will be due at the first workshop.
Disclaimer: For entertainment purposes only. This is not to take place of any professional therapy service you may need.
COMING SOON!
THE MANIFESTATION LIST!
This workshop help to bring in the feel for what you want to manifest in your life. Maybe you want love, a new job, travel, a new home... this workshop helps to bring it into focus, to raise your vibration of what it will feel like to have what you want, to get you in the manifestation ZONE! On the other end of the spectrum it also helps you to see where you can make adjustments to ensure you are prepared for your desires to come true and you don't fall short of your goal. An added bonus; the element of surprise! Where are you in accordance to the desires you would like to manifest? Come and find out!
/