Shopping Cart
Your Cart is Empty
There was an error with PayPal
Click here to try again
Thank you for your business!
You should be receiving an order confirmation from Paypal shortly.
Exit Shopping Cart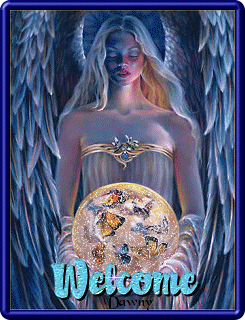 to a re-connecting experience!
I'm Gloria, your Tarot Advisor/Teacher
Deb, from Laramie , WY said: "I have reached out for Gloria's help through Tarot when it seemed nothing was making sense in my life, but big changes were happening to me. I have been able to use Gloria's readings to deepen my understanding of what is happening in my life and what to concentrate on. The guidance I have received allowed me to pursue a direction of knowledge, a clear path and a focus for my energies. I found this experience extremely helpful and grounding."
Tarot Readings, sheading light and reconnecting to conscious living
I have found that life is busy with all of our responsibilities and challenges that arise on a day to day basis making it difficult to connect with ourselves and the wisdom that we carry within. Decisions become clouded with confusion, it's as if we are just moving through the days on auto pilot at times. No time to reflect. Take the time to observe the subtle hints that exisist within your life and your self. Tarot has proven to help with this, to help people re-connect and clear confusion. Get your Tarot Reading by Gloria to help you re-connect. Or if you would like to learn how you can use the tarot yourself, check out the classes & workshops being offered.
Find honest, affordable guidence
You can get a taste of the Tarot experience by visiting the Tarot Scopes that offer brief readings for the signs. Other pages will help you see how a Tarot Reading with Gloria can light the way for you.
Gloria,
Allow me to write a proper response. ....After receiving my introductory reading, I was both shocked and amazed at the accuracy of your reading. I had never met you or heard of you until my girlfriend found your site and sent me a copy of your URL. I never believed for a moment that you would be able to read me so accurately without meeting me first. However, I was wrong and you nailed down everything wrong in my life......this has been an unbelievable experience filled with positive energy. Thank you for sharing your amazing talent with me. because of our chance meeting, I can now move forward towards a brighter tomorrow.
Blessings,
Brooke Jennings
Thank you for all of your help. Also, just to let you know, I forgot to tell you I had a two readings in the last year and they were over the phone, they were somewhat helpful. However, you were way more helpful in helping me. I needed to hear what you told me, it was healing and I am healing. :) Thank YOU!!
Many Blessings, Patti
Disclaimer: Each tarot reading is for enlightenment, enrichment or entertainment purposes only
<a href="http://www.sweetproxies.com" alt="Free Proxy Directory"><img src="http://www.sweetproxies.com/images/sweetproxiesbutton.gif" border="0"></a>
/